Documents in Dispute
Documents in Dispute is a private forensic document examination practice located in the southern suburbs of Sydney. DiD examines questioned or contested documents to address questions of interest to a court of law. Such questions can include issues regarding authorship of handwriting or signatures, the potential source of machine-generated documents, authenticity of documents, decipherment of alterations, obliterations or additions, detection of latent indentations as well as the preservation and/or restoration of information. For further information please refer to our services page.
DiD can also provide expert testimony in a court regarding the results of examinations. With this end point in mind, DiD ensures that all appropriate standards and chain of custody of evidence is followed. We ensure that all our expert certificates are prepared in accordance to and abide by all of the requirements of the appropriate jurisdiction's Expert Witness Code of Conduct.
DiD can provide its services both locally and internationally. The range of clients serviced include: law enforcement agencies, legal practitioners, government agencies, corporate organisations as well as individuals. For further information please contact us at info@documentsindispute.com.au
Melanie Holt, B App. Sc (Hons) Forensic Investigation; B. Comm (Marketing & Legal Studies); D-ABFDE
Principal Forensic Document and Handwriting/Signature Examiner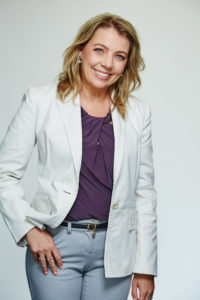 Melanie Holt holds a Bachelor of Applied Science (Honours) in Forensic Investigation from the Canberra Institute of Technology as well as a Bachelor of Commerce majoring in Marketing and Legal Studies from the University of Wollongong.
Melanie is a professionally trained forensic document examiner with 11 years' experience in the field. Melanie has worked with the NSW Police Force where she was a member of the Document Examination Section for five and half years. Here she provided evidence, in some capacity, in over 200 criminal cases and has been accepted as an expert on numerous occasions before Magistrate, District, Supreme and Coronial Courts. Between Feb 2016-Oct 2018, Melanie worked for the Commonwealth Bank of Australia managing a small team of forensic experts working on a major remediation program. Since opening DiD, Melanie has examined over 150 civil cases.
In 2014, Melanie passed all the requirements for certification by the American Board of Forensic Document Examiners, Inc (ABFDE). The ABFDE Inc. certifies those applicants who meet their high and stringent requirements of expertise. Its aim is to ensure that its diplomates possess the necessary skills and qualifications to back their claims of expertise in the area of document examination Melanie was the first international examiner to be awarded the honour of diplomate.
Melanie provides training and presentations on forensic document examination to government agencies, industry colleagues and other interested parties. She continues to do research in the field and has authored several academic publications as well as presented research at a number of national and international conferences, which she regularly attends.
Melanie is a member of the Australasian Society of Forensic Document Examiners Inc. (ASFDE Inc.), Australian and New Zealand Forensic Science Society (ANZFSS) and a corresponding member of the American Society of Questioned Document Examiners (ASQDE). Melanie is also on the editorial review board of the ASQDE Journal.
A copy of Melanie Holt's CV can be downloaded here.